Shekhar Kapur is one of the first Indian filmmakers to have made an entire career in the West, making movies and telling international stories. Looking back, he doesn't credit himself for bringing about any change in the way Indian or Asian stories are told on a global stage. Instead, he credits SS Rajamouli and his film RRR for bringing out a sea of change with the international audience. In this week's Big Interview, Shekhar also talks about his memories of working with Satish Kaushik. Kapur thanks the late actor for rejecting
Aamir Khan
's attempts of being his assistant. He also recalls his bonding with dear friend and associate Shabana Azmi, as they've associated again in Kapur's recent release 'What's Love Got To Do With It?'. We start off the conversation with Sushant Singh Rajput's Paani and the chances of seeing Mr India 2. Read on…
When you look back at your career, post Bandit Queen after you made the transition to the West with Elizabeth, did you ever feel you should have made more Indian films as well?
I did try. I spent five or six years trying to make Bandit Queen, too. I did try and make Paani. And I spent five or six years in India trying to do that. I wanted to make Paani as an Indian production. Because one of the things that I always felt was, Slumdog Millionaire, even though it made around $400 million worldwide, was not called an Indian film. I really wanted Paani to be an Indian film. I came back to India to make it, even though at one point, I was thinking of making it in Spanish. I had thought of setting it in Mexico City, because we have the same problems over there, too.
The same confrontations and the culture is the same. But I lost about five, six years of my life at that time. I want to make a film in India now. Everybody tells me, 'Oh, why don't you make Mr. India 2?' And I know what they're saying is that can you make another film? They're not really saying Mr. India 2, they can't be serious about that.
I am actually planning a project, which is kind of the Indian Harry Potter. I'm not making Harry Potter. But the Indian equivalent to it. Same genre. That genre of Harry Potter because I think in India, with the market we have, we are so used to things that are otherworldly. We've grown up with those kind of stories. I am now developing and probably will make a film franchise like Harry Potter, that comes out of India and not the West.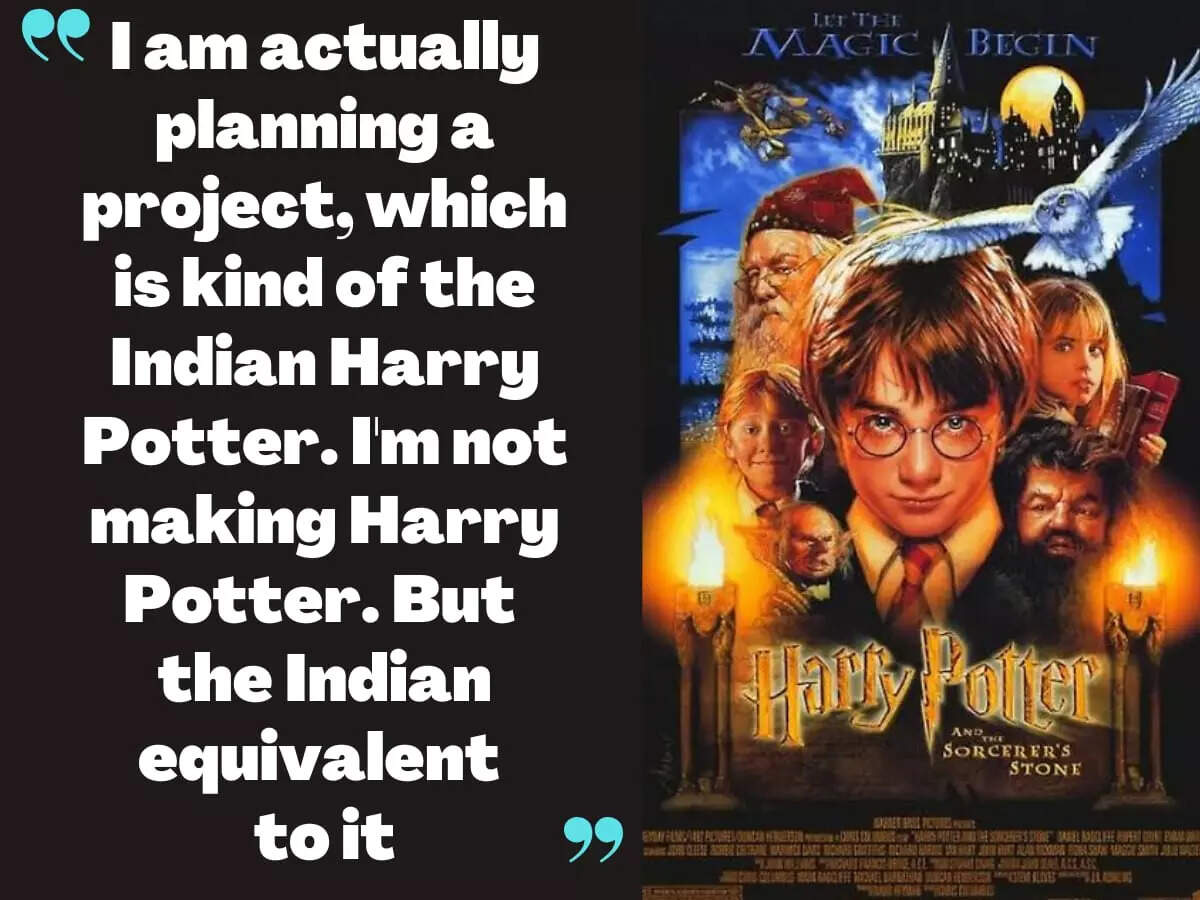 Recently, while talking about Masoom, Shabana Azmi recalled working with you forty years ago. She said and we quote, "Shekhar was always different. Even during Dev Anand's Ishk Ishk Ishk he used to talk about physics and the cosmos. Film is one other thing he does but his interests lie beyond them". She also said you're infinitely patient with your actors on set and inspire them to give what you want as a director. How do you react to this observation?
She got everything right about me except her last statement on directing the actors. That part of being in search for love, the longing to understand the nature of the universe we live in. It's absolutely true. The only one thing she's wrong is her last sentence, which says that I inspire and work with the actors to give me what I want. No, that's not true. I actually allow and find ways for the actors to find the characters themselves. And then give them the courage to relate to the characters as if it's you. You have to find the character inside of you. And then I create a circle of love and trust. And I trust you and trust yourself that you will come up with the character. Because if I knew acting, I would be a major star. I've always said this, I learned just a little bit of acting. I learned when I was back to television, I learned from my experiences of directing actors like Shabana, by watching them.
Shabana got it all right. Which artist is not in search of the infinite? That's the very nature of art, isn't it? The very nature of art is to try and connect ourselves with the infinite because that's the only way to talk about it. Otherwise life is just a mathematical equation and that cannot be true.
We recently lost Satish Kaushik, who was your good friend and close associate. Can you tell us about his journey with you. How did he go from being your assistant in Mr India to playing the iconic Calendar character?
He started off as my assistant in Masoom. He was my third assistant in that film. And the story of him working with me is really interesting. While working with him, I used to notice that this guy would smile at me all the time. Then one day, I was catching a flight to Delhi. And Mumbai was deluged with water. It was impossible to reach anywhere and I almost missed my flight, I had to wade through water. And as I was standing in line, I saw Satish Kaushik coming to me completely dripping wet. And he said, 'Sir, I had to actually swim out of my house to come to you. But I knew that there was nobody else who would come to see you here'. He came to ask for work. That was the longing he had for cinema.
When we were shooting for Masoom, he was the third assistant. Sometimes the director gets angry, he'll scream at somebody. I try hard not to scream at the actors. And I think he found me shouting sometimes and he came to me and he said, 'Sir, can you do me one thing? I asked, 'What?, and Satish said, 'If you're screaming at anybody, just scream at me. That's the way people will notice me.'
Satish was one of the brightest guys I've met. He was an underrated actor. He could make anything, play any part and make it real or comic or whichever way you wanted it. Because he came out of the National School of Drama (NSD), he understood storytelling. When you go to NSD, you are either directing or acting in some of the best plays ever written all over the world. So you come out with a very deeper understanding of telling stories. That's what pushed him to be a director.
I've never been less than astounded by his performances. Every performance had a lot of Satish in it. While directing him in Mr India, it wasn't me telling him, do this, do that, do this, do that, just gave him the lines. He was constantly creating very creative results. We miss him. He went too early. He had a lot more to give.
Do you remember the time when Aamir Khan wanted to be an assistant on Mr India and Satish Kaushik refused to give him a chance?
Yes, Aamir wanted to be my assistant. I can't remember which film it was, but he wanted to be my assistant. He came and Satish said no. Aamir came after a tennis game, he still had his tennis racket with him. He came in shorts. I don't know what I remember but this was true. And Satish had said, 'If he's my assistant, I don't have a car, how can he come in a car?' Aamir has said this in his interview, too, he actually came in a borrowed car. And thank God, Satish told him a no. Had Aamir been my assistant, he would not have made all these wonderful films, he would not have been the big star. Who knows?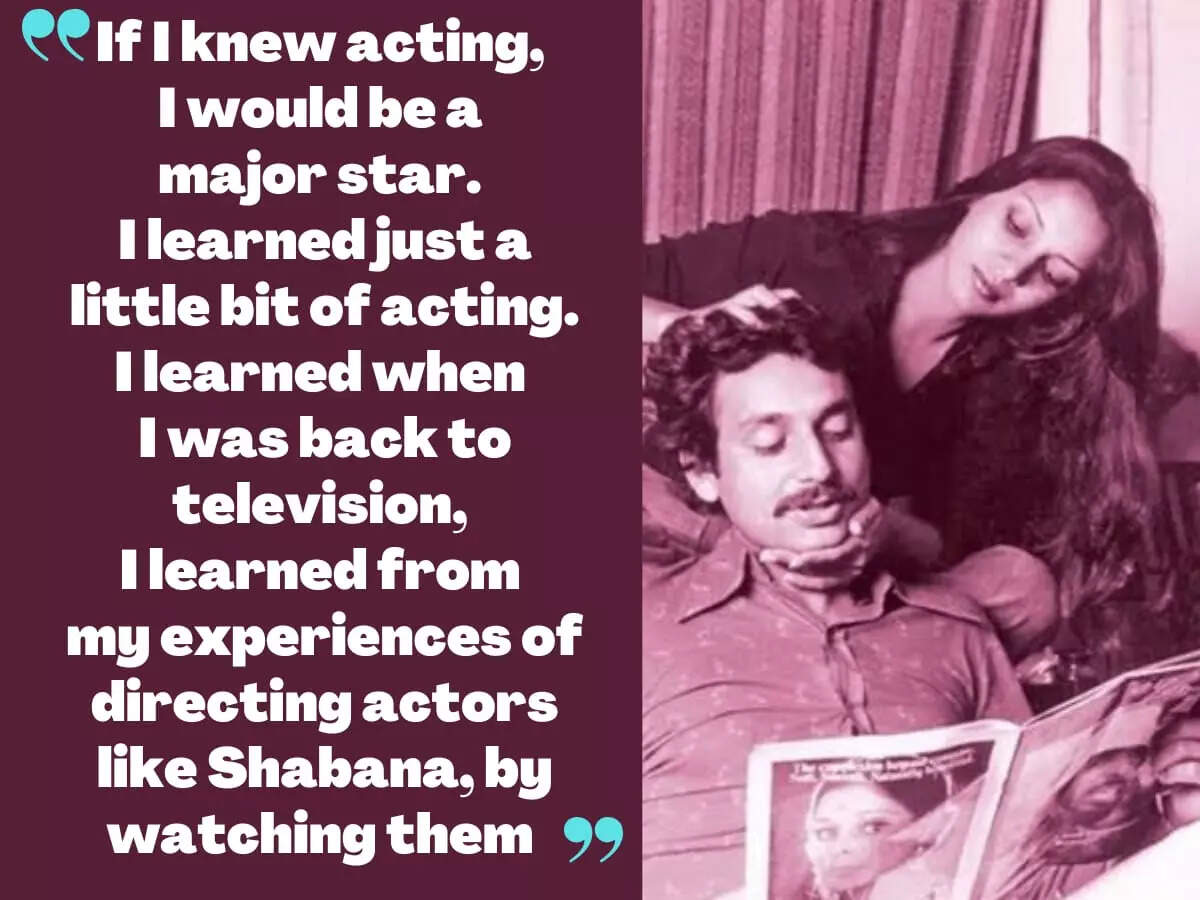 Of late, with films like RRR making a global impact and even in Hollywood movies, we've seen brown characters having a strong representation and their stories being told and appreciated. Do you feel filmmakers like yourself, have contributed to the change?
No, there are many reasons. When you say brown people, let's refer to them as Asian people. Let's just say Asians are brown; now their voices are being heard. And because their voices are being heard, they're becoming directors, they've gone behind the cameras, they're becoming amazing writers, and this year's Oscars really proved that.
Because their voices are being heard, they are pushing forward and that's why their stories are being heard. And therefore, their story is becoming more relevant. The movie Everything Everywhere All At Once, which won the Oscar, wasn't born of a movement, it was born of a realization that there's a huge market for this. Let's face it, Hollywood or any other movie business is very market driven. So suddenly, there's a market for Asian people. How can anyone ignore the fact that China can make a film that ends up earning a billion dollars in its own country? A film like Crazy Rich Asians made $400 million. I still say, the biggest hit Indian film ever was actually Slumdog Millionaire. It earned almost half a billion dollars. The director was not Indian, but the novel was Indian, it was shot in India, all the cast was Indian. It earned half a billion dollars. So as people realize that there is this new voice coming in, and there is a market for it, there are more films on Asians.
I think actually much more than me, people like SS Rajamouli have made a larger impact. I went out and I got nominated for nine Oscars for my first film. But it was still Elizabeth. It wasn't about us. I made it through the lens of an Asian person, the eyes and mind of an Asian person. But Rajamouli just took what is Indian cinema to its absolute, audacious limits. His film is just about Indian cinema, and how Indian stories are told. He's taken it to its limits. RRR is a very audacious film. And that's why people are loving it.
With your latest film, 'What's Love Got To Do With It?' were you also trying to represent Asians, with an Indian director, making a film on a Pakistani family in Britain?
Well, it's about Pakistani immigrant families. I would not call them Pakistani. Of course, they're Pakistani immigrants. So they're really British Asians. That's how I would say.
The script was written by Jemima Khan, who was married to Imran Khan (Pakistani cricketer and ex-Prime Minister) and she was married in Lahore and a lot of that has inspired the story of 'What's Love Got To Do With It?'. It's not what she experienced, but it is inspired by her experience of culture in Lahore. When I read the script, I realized that immigrant British Asian families in London are exactly the way we are. So one of the reasons I wanted to make this film is that it chronicles the families. That's the first thing. The idea that families, whether they are Chinese or Indian or Pakistani or the Jewish families in New York are exactly the same.
The politics of the families are exactly the same. In fact, when the film got released in Sydney or Italy or Spain, people would say, 'Oh my God, my grandmother's exactly like that' in Spanish. Or they would say, 'Oh my God, my parents are just like that'. Or in New York, somebody would say, 'Do you know how hard my mother tried to get me married to somebody she liked?'
I have my own experience about being an Indian with 42 first cousins. So I know my family and how it goes. It's a universal idea in that film. Two things. How do you find love? What is love? To me, I came with the attitude that love is a huge mystery. And as long as it's a mystery, it survives. When it stops being a mystery, it dies. Love is a longing. Longing dies, love dies. Love is, a yearning, yearning dies, love dies.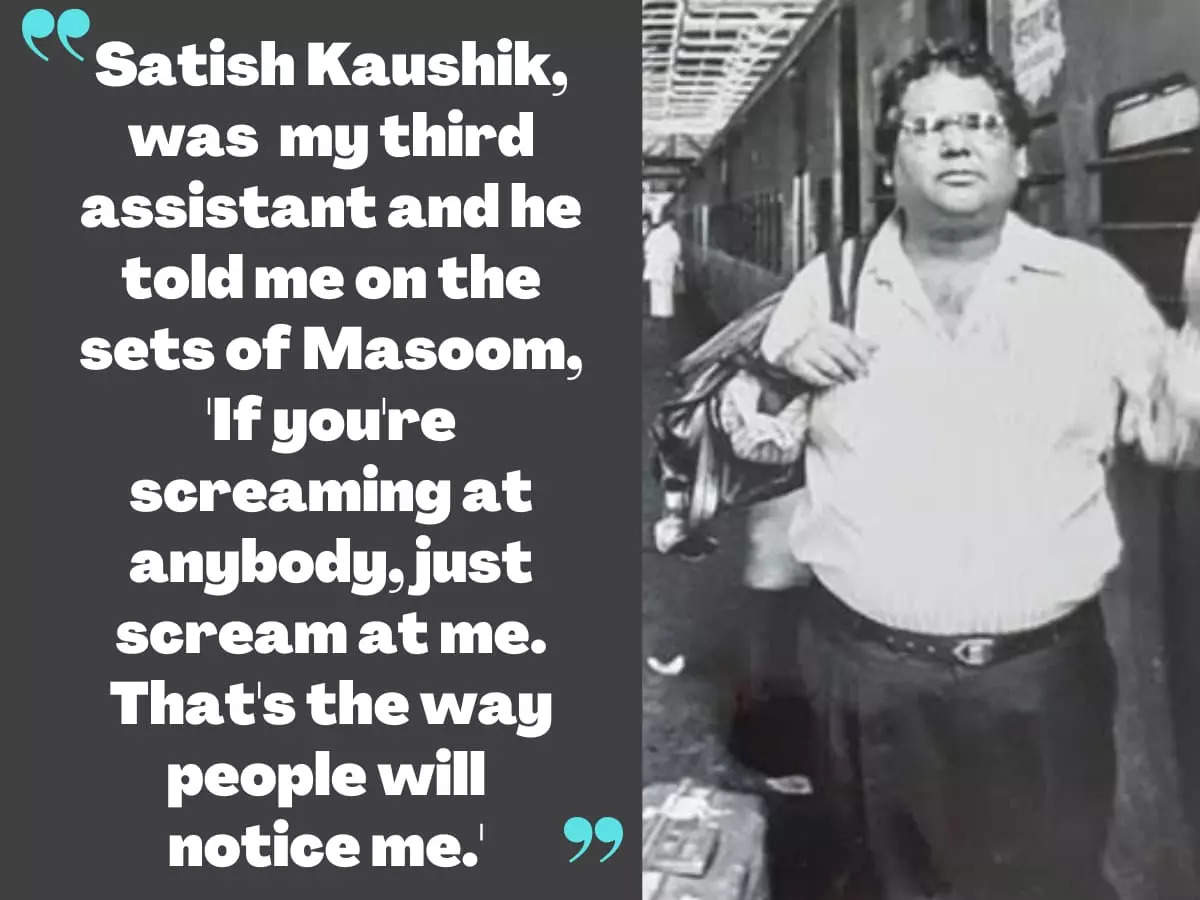 The subject of love and marriages is also pretty universal.
Do you remember that film My Big Fat Greek Wedding? The girl decides to marry a non-Greek in the US. And the Greek family rebels. In Crazy Rich Asians. How could the guy make his own decision? The decision has to be made, approved, or let's say it has to be an approved marriage. In 'What's Love Got To Do With It?' we call it assisted. Is it arranged, assisted or approved? That was all about approval. The grandmother has to approve the girl, the mother has to approve the girl. It's quite stunning how that is all over the world. It's the same thing. While making,
'What's Love Got To Do With It?', even though it's a rom-com, I concentrated on the heart of it. The emotion of what might be same between different cultures and geographies.
Do you feel love, whether in cinema or real life, cannot be epic any more. The kind of love that we saw in Romeo And Juliet or Heer-Ranjha, does it still exist?
Well, those films are very high fables. Love is not something that you die for. It's not something thag just stays and that's it. There are no notions of they live happily ever after or they live happily. Romeo and Juliet live happily ever after in the ever after. Having said that, the concept of love cannot change. The opportunities are multiple. Love is one of the most frequently used, most misunderstood, most banded words and people use it without actually trying to understand what it is. But that's for a good reason. Because love is a mystery. Because if there's no mystery to love, then it cannot exist. Right? Just like life. What is life without a mystery? If you knew exactly what was going to happen the very next five minutes forever or next day, you'd probably kill yourself. What keeps you going is the uncertainty. So love will always be uncertain. And it'll only be alive if it's uncertain.
Have the social media generations forgotten about true love?
I believe, social media has made it a little more confusing, because the word love has taken on multiple meanings. People say they're in love without really understanding that love is a mystery. If the idea of a soulmate ever exists, then people say, 'This is my soulmate and I found somebody with whom I'm going to live my entire life'. You say I love you, you love me. Hidden in those two lines is, 'I own you, you own me'. And the moment ownership comes into it, love dies because there's no more mystery. There's no challenge. There's no more getting up in the morning and saying, I've known this person and I've lived with them for the last 20 years, yet, what am I going to discover about this person today that I didn't already know? Why am I going to sit in the sun with them? Why watch every sunset is it's going to be exactly the same? Why would you watch a sunset? The person that you've been living with for 20 years, holding their hand and watching the sunset, makes every sunset different. Every hand holding is different. It's the process. It's the evolution of love.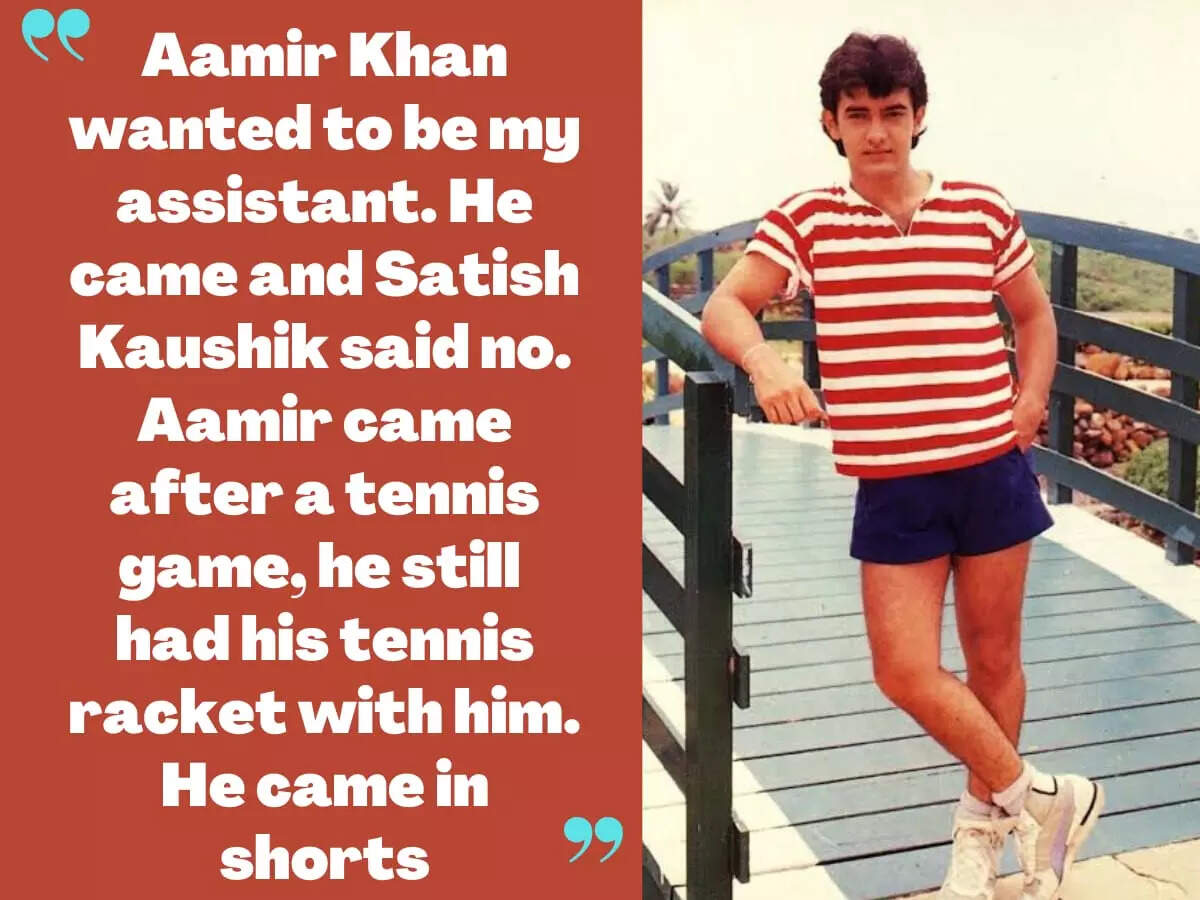 Fans would love to know what you're working on next. Are you making the Shiva trilogy from Amish Tripathi's works? Are you making the movie based on Amitav Ghosh's book as well?
Let me take them one by one. The Shiva trilogy is actually lying with a producer and it's a very, very expensive project. Amitav Ghosh's film was supposed to be based on the book Sea Of Poppies. But what we have really turned it into is taking all his books and making a series called Opium. It is to understand what happened during the Opium Wars. That's in development. Paani is something I would dearly love to make and I am making strides now to reconstruct that project. And as I said before, I am looking at creating the genre of Harry Potter, coming out of India.